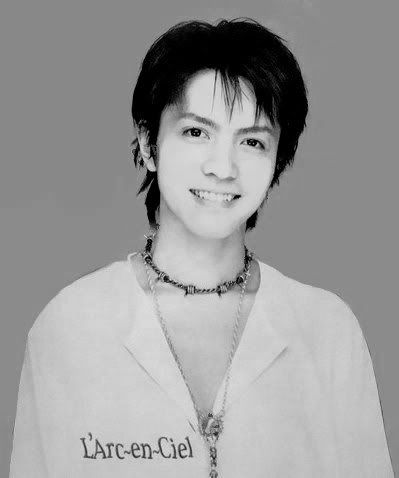 I LOVE his smile. Period. XDDD.

All the wrinkles he has at 40 now are all laughing lines hahahaha.

This would be around...when he was actually in his late 20s. Damn, wish I had paypal to get my 2 dream Hyde mega-big posters zzzz.

On a random note, Dero has the same choker nehe.
Current Music: L'arc en ciel White Feathers