School year is 75% over...and that means school reference/testimonial writing time!!! Been informed that the teachers who write them will be one of our subject teachers...and....you get allocated randomly. ><. They said that its to be fair so u cant go straight for the nice ones. I dont mind that..its just...quite frankly, I think that
some
teachers (not any of mine, thankfully) have made no effort to know their students at all, and they really have no right to write a testimonial for any of them, and it would be unfair to any
student
who gets that allocation of doom.
HAHAA. yeah, im still deeply obsessed with Oomph. Haven't been
this
crazy since either of Gackt or Hyde. Dero's voice is freaking fantastisch! His range, as in, not the vocal-note range (although he has that as well), but the range of styles and voice textures he can sing is MADDD. And dw yiyue, your every bashing makes my heart grow fonder. HAHAHHAA.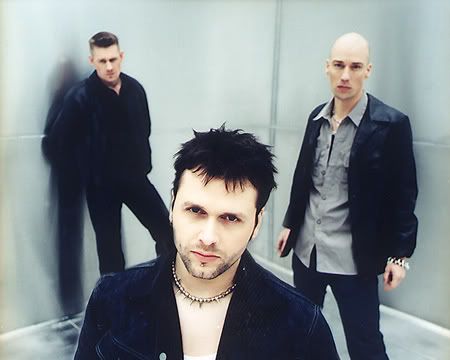 Lol I got my L'arc en ciel Live in Paris DVD! :D Hyde looks ageless as usual, voice freaking fantastic, superb concert! All the french fans are great :D I mean the guys who were there actually looked like they were enjoying themselves and not giving that "dragged here by girlfriends" expression lol. Saw the part where Ken had to go off stage after collapsing during Seventh Heaven o.O"" His elbow was actually all blue-black, gee... no wonder he was in pain.
Btw, I've noticed it for quite some while now but just never brought it up. Does anyone think that
Gackt
's voice has uh..kinda changed in his new stuff? His old voice was incredibly rich, his new one is kinda more mechanical, aggressive, harder sounding? Don't get me wrong, I still think he has great vocals, just wondering if anyone else noticed a change in texture or if its just me.
Lol,
kazura_uyurin
you'd probably share my views on this one (I hope you've already read this week's manga):
Naruto:
THANK YOU Sai for giving that wake-up-call-bitchslap to Sakura that she so sorely deserved. You are steadily gaining my approval! Okay not that I ever disapproved of you, you remind me too much of Gin. All those months I've spent complaining about how much Naruto does for Sakura that never gets reciprocated and actually gets hurt even more is finally addressed >B-D. On a side note, the naruto plot looks to be developing nicely into one that is highly intriguing :)
Bleach:
HAHA. WTF. I thought that SoifonXUrahara thing was only some fetish from the anime producers, never knew it ACTUALLY EXISTS in canon. Okay that girl seriously needs to get her priorities right. For someone so cool, statistical and calculating, she sure gets flustered by the most iirevelant emotions. I mean. I actually still have no idea why she would hate urahara, its not even like he did anything to her -_- GET OVER IT.
Current Mood:
chipper
Current Music: Alice Nine - Hana